Ask me.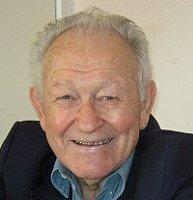 Ask me about the new breakthrough in stem cell research and how you can take advantage of it.
This is a totally new approach.
It increases the availability of your own stem cells and does not get involved in the controversy regarding embryonic stem cells.
Another tremendous advantage is that there is no rejection problem.
This is a major difficulty which has plagued other attempts to utilise this promising great new area of healthcare.
I am almost 90 years old and am having great success utilising this great new breakthrough and so are a large number of other people I have introduced to this recent discovery.
I am amazed at some of the successes they are having.
Great progress is now being made throughout the world using stem cells and I believe this is going to have a huge impact on our future health care as we become less dependant on drugs with all their problems.
I have written a considerable amount of information about this particular great discovery and if you would like to follow it up you will find a great deal more background and also more specific information throughout my site here at STEM CELL MIRACLES
You can click on some of the headings down the left hand side of this page or alternatively you can Email me using the form below and I shall personally respond to you.
To your future health, Eddie Mace