Omega 3 fish oil.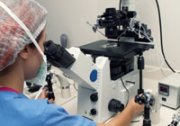 HERE IS SOME INTERESTING INFORMATION REGARDING OMEGA 3 FISH OIL.
Our bodies themselves cannot create or provide us with this essential and critical ingredient which we now know plays such an important role in our welfare and health.
To maintain our health we therefore have no option except to find some other methods of acquiring it.
One of the most common ways we try to solve this problem is by eating fish.
However be careful when buying fish! Fish can be an effective way to solve this problem but there is a trap here too; a lot of fish, particularly farmed fish, which are now so common, have virtually no omega 3 fish oil in them.
How come?
Well, to understand this we need to know how our omega 3 is acquired.
FISH THEMSELVES LIKE US DO NOT PRODUCE OMEGA 3's.
They also have to eat or consume them. They acquire them by eating other life forms and those in turn also initially acquired them from some vegetable type source, things like algae or plankton.
OMEGA3'S ORIGINALLY COME FROM THE VEGETABLE KINGDOM!
What these lower life forms including fish do, is concentrate these Omega's for us.
The higher up the fish chain size we go, the more omega 3 becomes available because the larger fish eat the smaller fish and that's how they acquire their omega 3's.
Ultimately we have larger fish like cod and salmon which are normally abundant in these important omega's. Example Cod liver oil.
Today however, even our canned salmon is largely farmed fish and contain virtually no or very little Omega 3s.
Don't however overlook things like herring or sardines which can be a rich source of these critical nutrients and these luckily are not normally farmed.
We used to get this important omega 3's food sources from our meat. The animals were feeding on natural grasses. This is why beef used to help provide us with Omega 3's, HOWEVER THEY ARE NOT DOING SO NOW.
This unfortunately is due to our modern farming and feeding methods.
Now most of our meat sources are fed grains or anything that will fatten them up and the omega source is negligible.
Eggs from free range chickens have a better chance of providing Omega 3s, but even here it depends on the amount of grasses which are available to the chickens.
One of the best meat sources is lamb because they are natural grass eaters and are not fed artificially to any degree.
OUR OMEGA 3'S CAN ONLY COME FROM VEGETABLE SOURCES. However we need the assistance of fish or animals to concentrate these important nutrients for us.

Leave omega 3 fish oil go to our home page